You have never had real milk until you have a glass of raw milk! Our family has been drinking raw milk for almost a year now and will never go back to pasturized milk. We are so thankful to have friends that work hard in providing this food for us! Imagine milking two cows, by hand, morning and night!? I have often dreamed of having my own Jersey, but for now we will continue to purchase it :)
The creamy, smooth, delicious flavor of raw milk is really quite hard to pass up! We started researching the benefits of raw milk and were sold. After tasting the difference we will never go back. I have included some great sites about raw milk so check it out and see for yourself how truly beneficial real, raw milk is!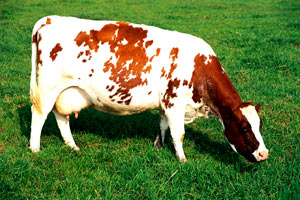 The Health Benefits of Raw Milk
There's little mention in the mainstream media these days, of traditional foods having healing properties. Sure, there's a ton of hype touting unfermented soy products, vegetable oils and supplements as modern saviors, but in reality, these items have risk-to-benefit ratios like many drugs do.
Few people are aware that clean, raw milk from grass-fed cows was actually used as a medicine in the early part of the last century. That's right. Milk straight from the udder, a sort of "stem cell" of foods, was used as medicine to treat, and frequently
cure
some serious chronic diseases. From the time of Hippocrates to until just after World War II, this "white blood" nourished and healed uncounted millions.
Clean raw milk from pastured cows is a complete and properly balanced food. You could live on it exclusively if you had to. Indeed, published accounts exist of people who have done just that. (For the rest of the article go to Raw-milk-facts.com)
Visit Realmilk.com and Raw-milk-facts.com for more great information about this SUPER FOOD!